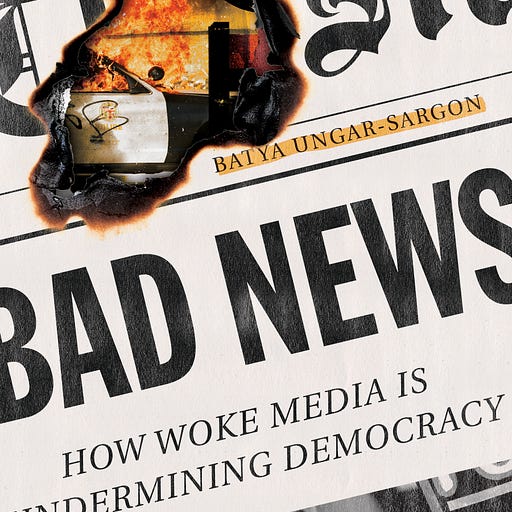 Jan 5 • 27M
Bad News
My conversation with author and Newsweek editor Batya Ungar-Sargon
Conversations with heterodox authors and journalists from around the world, asking the questions that are not being asked.
When I pressed the publish button on my first Substack post on Monday morning, I had no idea what to expect. I certainly could not have anticipated what came next. I received a tidal wave of emails, calls, texts, DMs, Substack comments and tweets from people all across the country and, increasingly, around the world. The people who wrote to me are of different political persuasions and hold different jobs (though media was well represented). They expressed different ideas and told different personal stories and made different arguments. What they shared in common was a deep aversion to the divisiveness of our current media, and a deep yearning for something better.
How did we get here? What is driving this divisiveness? Whose interests does it serve? And what do we do about it?
There is no better person to unpack these questions than Batya Ungar-Sargon, deputy opinion editor at Newsweek. If you follow media, you know that Newsweek's opinion section is home to some of the most robust debate in America's mainstream media. Now Batya has published a powerful book, Bad News: How Woke Media is Undermining Democracy. For anyone puzzling over the woke press, this book helps make sense of the phenomenon. I could not be more thrilled to have Batya on the inaugural episode of the Lean Out podcast and look forward to hearing your responses.